Las Vegas bottle service lives with MyVegasVIP. We handle everything with precision.
See our packages at the top Vegas clubs: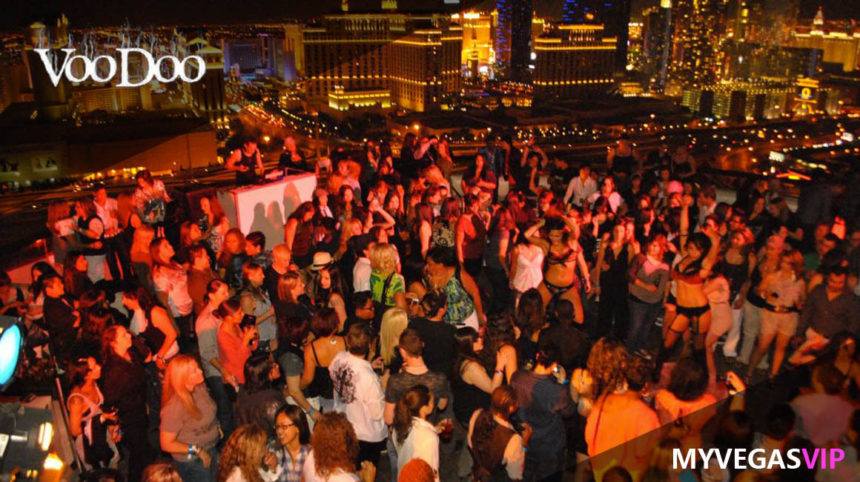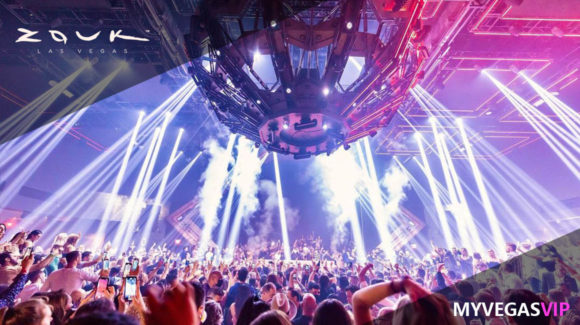 When it comes to booking bottle service in Las Vegas with reservations for both nightclubs and dayclubs there is always some confusion. We commonly get asked how bottle service works, what is included with the price, what to expect with the table, how is the total price calculated, and is the table guaranteed. In order to clear everything up and to answer all of the common questions, we have built this guide.
What Is Bottle Service?
Bottle service, or also known as table service (they are the same thing), is the top tier clubbing experience in Las Vegas. It is also the best way to experience a club. With bottle service you'll have a designated area to party the from the moment you arrive until the you decide it is time to head to home. Yes you get the table for the entire night, or day. For nightclubs you'll be getting a table that includes seating, for dayclubs you'll be getting a daybed, cabana, or bungalow.
One of the best parts about bottle service is that the table is included with no extra cost. The cost comes from an agreed minimum spend on bottles, and for pools food is also included.
As an example. A $1,000 table, or bottle package, means you are committing to spend $1,000 on bottles for the night, and you will get the table included.
What Are The Bottle Service Benefits?
We've highlighted the top benefits with Las Vegas club bottle service.
A dedicated spot with table included for the entire night or day.
Quick entry through table service section at the club entrance with cover charges included.
Unlimited Juice and soda drink mixers are complimentary included.
A dedicated waitress to take your orders and pour your drinks.
A busser to keep your table and section clean and keep it stocked with ice and cups.
Security staff to keep unwanted guests out of your section.
What Is Clubbing Like Without Bottle Service?
Now that you know the advantages of having bottle service, we also want to point out what it is like doing clubs without bottle service. For starters you'll need to purchase general admission tickets or reserve a spot on the free guest list. These two entrance options can have longer wait times compared to groups with bottle service.
To get drinks you'll need to battle it out at the bars which includes battling crowds, trying to get the bartenders attention, and know that drinks are priced between $10 – $20 each.
Without a table the club experience is standing room only. The spots with seating are reserved for table service groups only. For ladies this can be a tough one since they often wear heels that can wreak havoc on their feet.
What Influences The Cost Of Bottle Service?
Bottle service prices are dependent upon a few key factors:
The club venue
The DJ or performer
The day of the week or time of the year
The table location inside the club
The number of people in your group
Generally speaking, the more popular the club, the higher the prices. Places like XS and Omnia will have the most expensive prices.
Who the performer or DJ is does influence the bottle service cost. Higher demand intern brings higher table prices. Artists like Calvin Harris at Omnia or Migos at Drai's will draw more expensive tables. Popularity is key.
Weekday events are much lower in price for bottle service compared to the weekend. One of the best things about the Las Vegas club scene is that fantastic clubs are open each night of the week, and they throw events that feel like the weekend. Prices for bottle service can be up to 50% cheaper compared to Saturday and Sundays.
Similarly, holiday weekends including New Years Eve, Memorial Day, Labor Day, and fight weekends will have elevated pricing for bottle service. Fall and winter months will also have lower prices compared to the summer.
Table location greatly affects the overall price. The closer your table is to the DJ booth or the dance floor, the higher the price. An outside patio table will be much lower in cost compared to a main room dance floor table.
The number of people in your group also determines the price for tables. The larger the group, the more expensive table you will need to get. Most tables start with a maximum group size of 6 people. If you have more than 6 you would need to get a larger, and more expensive table. The good news is with larger groups you have more people to split the bill with, and larger tables are almost always better tables.
How To Understand The Bottle Service Pricing?
VIP tables are priced according to a minimum spend on alcohol. As we mentioned before, the tables are included complimentary. It is totally ok to go over your minimum spend, it will simply be added onto your bill.
For nightclubs you can order and bottles from the menu and they of course go toward your spend. Often times you can also order groups of shots. For dayclubs your orders of bottles, drinks, shots, and food all go toward your minimum spend. Most venues don't allow ordering individual drinks, they prefer bottles, since it is bottle service after all.
Bottle Service Example: Marquee Dayclub
As an example, let's say you go with a $2,000 cabana for Marquee Dayclub. You are committing to spend $2,000 on bottles, drinks, shots and food and you will be getting the cabana and entrance into the club for free. One group might choose to order two $700 bottles of vodka, $200 worth of shots, and $400 in food for the day to meet their minimum spend. The choice is yours.
What Are The Additional Costs?
On top of the minimum spend there is also taxes, tips, and fees. You can expect to pay an additional 37% for these items. So a $1,000 table would come to a total of $1,370 with everything included.
How Many Bottles Do I Get?
One of the areas that is always unclear is how many bottles do I get, or are included? This of course depends on the minimum spend and which club you are attending. Individual & standard bottles can range in price between $500 – $800. Let's use an $1,800 table for an example. If bottles are priced starting $600, you would be able to get 3 bottles.
$1,800 minimum spend / $600 per bottle = 3 bottles
What Is The Cheapest Bottle Service In Las Vegas?
When it comes to the least expensive bottle service options in Las Vegas it depends on which clubs you have interest in.
Are There Bottle Service Deals?
Some clubs do offer bottle service deals that combine bottles for a reduced rate.
Bottle Service Rules
There are situation in which you would be turned away at the club entrance even if you have a bottle service reservation. These include:
Not meeting the club dress code
If you show up visibly intoxicated
If the club suspects you are dealing with controlled substances
If you present yourself in a manner that is rude or disrespectful
If you don't have proper identification to prove you are 21 or older
What Happens When I Arrive At The Club For Bottle Service?
When you arrive at the club entrance you will find the bottle service check in line. Here you will present your ID. You will pass through security and a host will escort you to your table inside the club.
Once arriving at your table you will be introduced to your waitress. She will provide you with a menu and take your order and credit card. They will return with your bottles, cups, ice, and mixers. Tables also have drawers and storage areas to keep your purses and jackets.
What Happens When It Is Time To Close Out The Bill?
At the end of the night or day you will let your waitress know you are ready to close out your bill. She will bring an itemized receipt. You have the option to pay with cash or credit card, or a combination of both. Clubs typically also allow splitting the bill between up to 3 credit cards.